Are you also suffering from the current situation of the pandemic?
Many schools colleges shut down due to the ongoing crisis. Handling the expenses of the property , salaries of teachers and workers has become very hectic . Taking online lectures ,exams , attendance - Nothing is easy..
How does VMS help?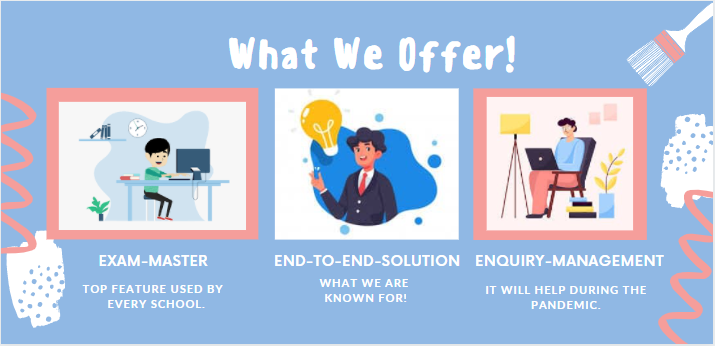 VMS helps you make all your things a lil bit easy with its end-to-solution.
We help to take control over all things in a single software.
- From managing your employees to managing your students.
Since all the schools are closed now , you can use our feature of
"Enquiry Management".
- This feature will help you with admission of students and you can keep a track of all the inquiries related to admissions.
You can handle and maintain all your expenses records in our feature of "ASSET MANAGEMENT".
- It will keep a track of all your expenses such as sports expenses, property needed expenses such as tables/fans/A.C/etc.

Management of teachers can be done with our feature of
"Employee Management"
- Where you can keep a track of all the teachers working for you.
You can even manage their salary too with our feature of
"salary master" - This features keeps all the records of salary of teachers and all the other staff.
- You can also generate online salary from here.
Managing students, which is the most difficult task can with our feature of
"Student Management"
- From taking students attendance,to promotion of students to next standard/class can be done here..

Exam-Master is one of the top used feature used by many schools during the pandemic.
- Taking of Online Exams can be done from here.
- MCQ ,FIB , True/False,Match the following,Answer in one word, Answer the following, etc.
+ An automated result will be created for the same..

E-Learning Management is our one under-rated feature not really used by many schools..
- This feature helps teacher to upload contents for students ..
- Be it an YouTube video or a customized video for a particular topic of a subject.
- Also teacher can upload questions as a test so that the children can attempt it what he learned from the videos!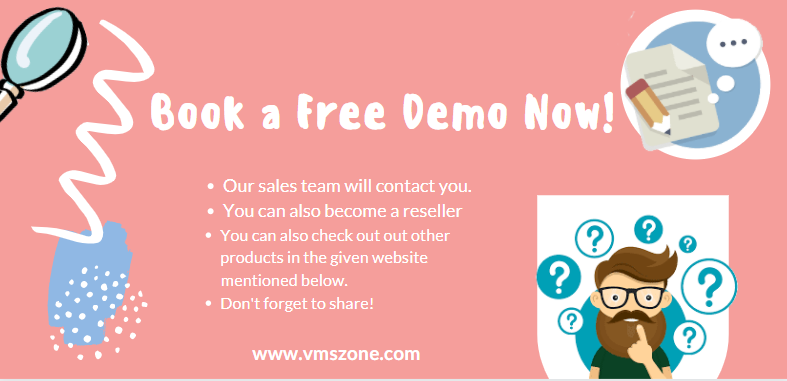 Also, check out our Other Blogs for more details and to knows us better.

Other Products
VMS ACADEMY
SCHOOL ERP SOFTWARE
SMS ZONE
Send SMS/WhatsApp For Marketing, For Alerts, For Greetings, or For Scheduling Messages
VMS GATEKEEPER
Visitor Management, Staff KYC and More
A2Z APPS
Mobile & Web Softwares and Marketing Service to showcase and sell their products or services.